Vendégkönyv

A fórumba a bejelentkezett felhasználók írhatnak.
| | | |
| --- | --- | --- |
| | bejegyzés 1 - 50 ( összes : 2 ) időrend: | |
2019-10-22 07:20 (171115)
név: kakadu99

Korrektnek korrekt egy kis tárgyi tévedéssel, ámbár lehet freudi elszólás is az Egis mint építőipari cég említése.


2019-10-22 06:58 (171114)
név: pelike

A dánok honlapján tök korrekt felvezetés:

BC Egis Körmend's triple Hungarian champions are favorites to win the FIBA ​​Europe Cup group H. The current vice champions have an incredibly strong team with strong international profiles seasoned with really talented domestic players.

The team has their home ground in Körmend - a town of 12,000 inhabitants in most western Hungary just ten kilometers from the Austrian border. Körmend is located in the butter hole between Vienna, Bratislava, Budapest and Zagreb - a couple of hours drive from all the cities.

Egis Körmend won the national championship in 1987, 1996 and 2003, and they have supplemented with seven cup titles - six in the 1990s and one in 2016. Although the championship titles are long overdue, the team was very close to securing the Hungarian championship in the past season. Here Egis Körmend won both the base game and the interplay between the best six teams, but unfortunately for Körmend Falco Vulcano from Szombathely was the best in the end and they won the final series. In doing so, they qualified for the Basketball Champions League qualifying round.

The fact that Hungarian basketball holds high was proven when Falco went through the qualification for the main tournament by beating both Oradea from Romania and Venstpils from Estonia.

In the 2018/19 season, Egis Körmend participated in the Alpe Adria Cup, where some talented teams from the Adriatic region participate. Egis went to the top in their first participation in the tournament after a Croatian team final victory. This season Körmend participates in the FIBA ​​Europe Cup, the Alpe Adria Cup and of course in the domestic tournament - so it will be a close program.

Egis Körmend is trained by German Matthias Zollner, who among other things has experience from UBC Gussing Knights with whom he has won an Austrian cup title and Z Mobile Prishtina, which he quickly left in December 2018 to go to Körmend. Zollner also has experience as an Austrian national coach.

The Hungarian team has three American profiles, one Canadian and a few other foreigners - but also domestic profiles. The 198 cm tall Jordon Varnado was a really big college name at Troy University and he reached the NBA Summer League for the Toronto Raptors. Point guard Frank Turner is a seasoned player with a past in most of Europe - including The Netherlands, Poland, Belgium and Germany. Last season, Turner averaged 12.4 points and 6.0 assists for Crailsheim in the top German series. The third American is Travis Taylor, an experienced power forward who played in Germany and Turkey last season. The Canadian squad is shooting guard Justin Edwards, who previously averaged a double-digit number in the Basketball Champions League, and last season reached both the best Israeli series and South Korea.

The great Hungarian profile is called Akos Keller, who has played a multitude of international matches. participated at the European Championships in 2017. He has been a profile in Szolnoki Olaj - where he reached the semi-finals of FIBA ​​Europe Cup's predecessor EuroChallenge in 2014 - and in Alba Fehervar. Last season - his first overseas - he played in the best French series. Csaba Ferencz is also mentioned in the series of profiles. The 194 cm tall small forward is with his 34 years and now 18 season in the same club a club legend, but also internationally he has made a mark, among other things. at the European Championships in 2017.

Egis Körmend has a great history of participating in European tournaments. Except in the 2018/19 season, where participation in the Alpe Adria Cup was a priority, the team has been participating in EuroChallenge and the FIBA ​​Europe Cup since 2012. In 2017/18, Körmend reached the 1/8 finals, where it was a defeat against the later winners from Venice, Italy.

Basketball club BC Körmend - Egis is the name of a construction company - has produced a great talent in the form of György Golomán, who in 2018 completed his college career at UCLA Bruins. The 211-cm center is now at Yokohama in the Japanese B-League after playing last season in the NBA's development league, the G-League. In Yokohama, he also plays with former Aaby High player Ed Morris…


| | | |
| --- | --- | --- |
| | bejegyzés 1 - 50 ( összes : 2 ) időrend: | |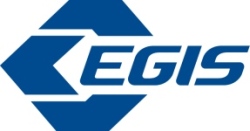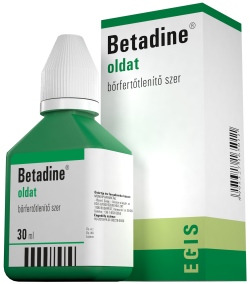 "